I used to draw a lot when I was young, before the world was cyberised.
Growing up in a big city, we didn't spend our childhood outdoor freely. Most of the time, besides playing with my siblings at home, I spent most of my free time seating down on my desk and holding the pencil to draw, to sketch, and brushes to paint. There must the innocent soul of mine in believing myself of having

some sort of magical power to visualise and decode 3D into 2D. I was not afraid of wrong doing onto the drawing pad.
At times, it got so powerful that I wanted my future job to be associated with colours, aesthetic, subjective... It was such a joy to hold the pencil and outline things from my brain and through my eyes onto the drawing paper. I got obsessed with my art pieces slowly, I didn't just draw and paint, I kept them! I realised that, when I started an art piece, it was an unknown- whether I could complete it beautifully, gratifyingly. Frankly, I was not really good at it,

I had many moments of failure and frustration. Some school works, I had to do more than twice, or took me few hours or sometime days in order to submit for grading. But what Picasso said is true, "I am always doing that which I cannot do, in order that I may learn how to do it."
So, I did not stop drawing. I tried to learn- how to correct

a

stoke

that i was regretfully put on the piece I was working or even to the extend of how to cover a mistake. I also learnt that, mojo sometime needed vacation and no inspiration or motivation to draw and paint wasn't end of the world. Admittedly, when an art piece is completed till the last stroke

successfully

, it was a glorify moment! That piece of work worth keeping! Don't you think?
One of my school work in 1992 (or 93).
Then I started to pick up Manga art. During teen, I read manga, many of them!
Slam Dunk
,
好小子
,
H2
,
Drogan Ball
, etc; some horror series, some love story. Most of the story line were meaningful, panels of illustration were creatively and meticulously layout page after page.
Again, voices inside me urged me to replica some of those exaggerated facial expressions.

So I became super copycat of Manga!
Do you recognise any of the characters?
As I grew older, I drew lesser. Mundane of you-need-to-study-hard took place. Those days, I was told that studying was more promising than drawing for a bright future.
Slowly, a long hiatus of drawing and painting happened. Colouring palette and tubes of colours were untouched; old pieces of art work kept inside a box, in my room, at my parents' place in KL. I moved on my life with much, much lesser drawing, packed my time with lecture notes and campus life, graduated, started work, got married, gave birth, relocated, gave birth again... But the box of my works
remained with my parents.
An attempt being teared,
likelihood the other half was ruined.
Newspaper was dated in 1991.
When they moved to another new home with my brother in 2009, the box followed them. I thank them for not throwing it away.
Another scrap piece of work.
I only moved these art pieces over to Singapore beginning of this year, when my father gave me final warning of my old stuff being hoarded up with them for so long. Then I went through these art pieces again, after so many years. I am glad that drawing was part of my youth. I cherished every pieces of them.
A Tree as the cover of a scrapbook of articles I did with my best friend in 1992.

I did still life a lot, in addition to Manga art, reckon I found my strength in mimicking something with the pencil in my hand. I didn't attend any classes (besides the regular art lessons in school) to learn the skill. Instead, I had an art book passed down from my aunt when I was little. I can't remember when did I officially own the book, it could be in 80s. All I can remember is that I flipped through it a lot, super helpful in term of sketching. I keep the book until now, albeit abandon in the drawer.
Edition: 1979; dual language.
As of now, i don't draw on paper as much as i want to. Rather, I draw my everyday- begins in fresh plain paper, ends in a form of art works. Some days are good and within control, some days are not and daunting. Either way, I put my heart and soul into each day, never a moment of waste and a plain dull day!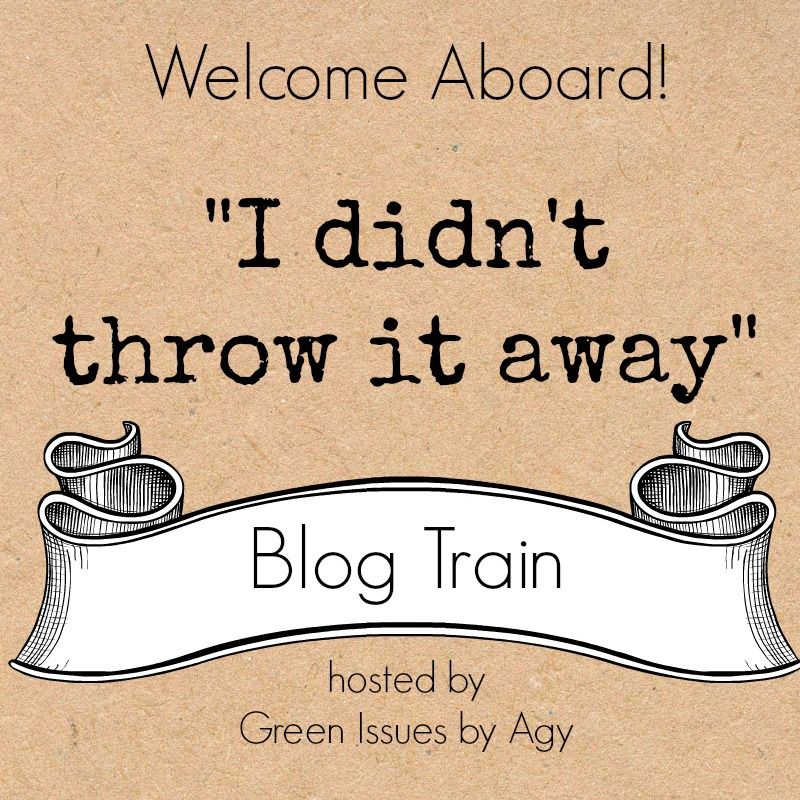 This post is part of a blog train hosted by Agatha from Green Issues by Agy on "I Didn't Throw It Away".
We have become such a throw-away society, but there are some things in our households that we still keep. Why is that so? Perhaps this blog train can unlock the reasons behind it! Follow the daily posts on this blog train and read about the stories behind the things we have kept for many years and why we didn't throw them away.
Up next is Diana. She is a part-time marketer, weekend face painter, and all-the-time mum to her brood of three (and one more on the way). Perhaps
due to her forgetful nature and bad memory, she clings onto little things that reminders her of the important things to her. Join Diana tomorrow as she shares on the items that piece together fragments of her childhood memories on mumcraft.com.